With over 2 billion monthly users speaking over 80 different languages and 500 hours of video uploaded every single minute, YouTube is at the forefront of the streaming revolution. It is an invaluable tool that can help create brand awareness, loyalty, and ultimately help build a lasting reputation for your business.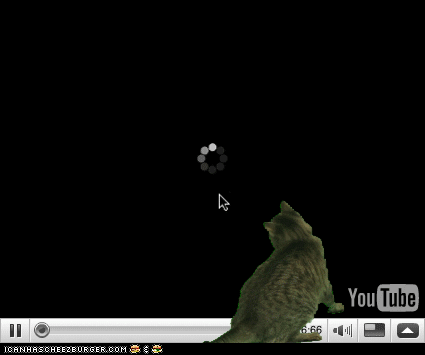 That's why we want you to frickin' rock the YouTube sphere – SEO style!
How, you ask? Come along with us through this article where we'll give you tips, tricks, and the latest trends to help your brand excel on YouTube with SEO.
We'll divide this article into 7 sections so you can scroll through at your convenience:
THE IMPORTANCE SEO

THE ALGORITHM AND HOW SEO FITS IN

WHAT ARE KEYWORDS?

WHERE SHOULD YOU PUT KEYWORDS ON YOUTUBE?

USING KEYWORDS TO TARGET YOUR AUDIENCE

ANALYTICS, ANALYTICS, ANALYTICS

BEYOND SEO – A FEW EXTRA YOUTUBE BONUS TIPS TO HELP YOUR BUSINESS GROW!
Would it surprise you to know that YouTube is actually the world's second largest search engine behind Google? 
With 3 billion searches per month, YouTube's search volume is larger than Bing, Yahoo, AOL, and Ask.com combined.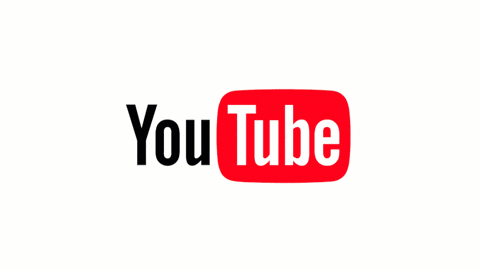 Why is that? 
It's because Google OWNS YouTube.
70% of the content watched by YouTube users is recommended by the Google algorithm. This is why SEO techniques work so well on both Google AND YouTube. 
So, basically, DO THE RESEARCH so your SEO kicks butt. It'll pay off. We promise.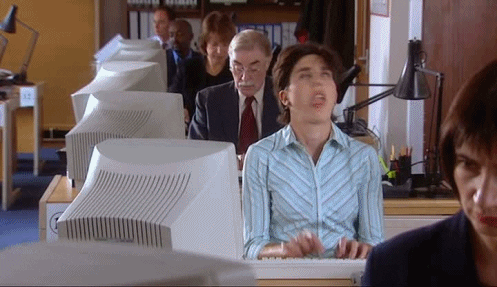 THE ALGORITHM AND HOW SEO FITS IN
Here are the main metrics YouTube uses when deciding whether or not to show your video:
Click-through rate (CTR):

Essentially, the amount of people clicking on your video. So, basically, even if it's just your co-workers, your mom, and all the friends on Facebook who will tolerate it, get people to CLICK ON YOUR VIDEO.

Titles and Descriptions

: Short, snappy titles and well-thought out descriptions that are SEO-heavy for the win!

Hashtags:

You can add up to 3 hashtags to the description of your video. Use them wisely. Do your research to see what is trending.

Thumbnail:

Make sure this looks as good on a PC as it does on a mobile. 

Watch Time:

The higher the watch time, the more traction you get.
As you can imagine, titles, descriptions, headlines, etc. are all are hugely influenced by SEO. It's important to choose your keywords for these section wisely. Not only that, but once you apply SEO, you'll see a substantial change in CTR.
Keywords are key phrases or questions that people search for. There are two primary types of keywords: short tail keywords and long tail keywords. A short tail keyword is a phrase that contains 3 words or less. Examples include: "athletic apparel," "DVD player," or "engagement ring. A long-tail keyword is a phrase containing more than 3 words. These are more specific. Keep in mind that while you might get more traction from a short tail keyword, you'll get deeper engagement from a long tail keyword.
How do you find a great keyword? We recommend using either of these tools https://lsigraph.com or https://keywordtool.io/youtube.
WHERE SHOULD I PUT KEYWORDS ON YOUTUBE?
So, now that you know how to find keywords, where should you put them?
Titles
Descriptions
Headers
URLs
Anchor Texts
First and last paragraph
For the sections that have a shorter character limit, such as url or title, use only your primary keywords. However, on longer texts, search for LSI keywords (i.e. keywords that YouTube recognizes as semantically-related to your main keyword such as "automobile" and "engine") that you can pepper in. Also, make sure you trigger curiosity with your text, but do your best to avoid misleading clickbait. Believe us, viewers remember it.
FINDING KEYWORDS TO TARGET YOUR AUDIENCE
Keep in mind that many people come to YouTube looking for specific answers and educational how-tos. This is a great opportunity for businesses to establish their authority on a subject matter and be the go-to information source for potential clients. When creating content, it's important to put yourself into the shoes of your potential consumers: What are they searching for? What do they need? What are they confused about? Then use your videos to address these questions directly.
Dive into the research to investigate what the common (and current) search phrases and queries are for your target audience. Use these common phrases and queries throughout your titles and descriptions to make it easy for your audience to find you.
A few suggestions to identify these key phrases and queries:
Write down FAQs that your existing customers ask about

Use tools like

https://explodingtopics.com/

or Google Trends to check for trending topics

Look at successful videos in your industry by filtering for the most popular videos on competitor channels. See the most popular phrases and questions that come up time and time again.

Use resources like Quora or Reddit to identify popular and trending questions in your industry

The more specific you are, the better! Answer the question that hasn't already been answered by a million people. 

Once you've gathered some good keywords, search their

vidIQ keyword score

. Ideally, you want to look for high search volume and low competition. This tool will also show you LSI keywords and long-tail keywords that you can add in.

On the YouTube search page, vidIQ lists all the keywords that popular videos use. Copy them (using the vidIQ paperclip button) and determine which ones fit your content (Pro-tip: If you click on these tags, you'll see even more useful analytics about these topics). 
ANALYTICS, ANALYTICS, ANALYTICS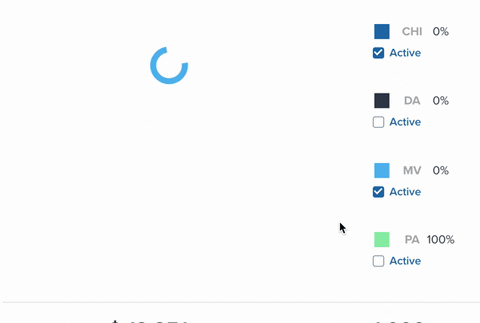 As we've said before in this article, if you want to win at the marketing game, you've got to review your plays. Becoming a magnet for your target audience isn't just about slapping on some keywords, crossing your fingers and hoping against hope that it'll get you traction. You need to review which videos are increasing your CTR, retention and engagement. Part of that is going to depend on which keywords are driving traffic.  The two most important traffic sources to pay attention to are YouTube Search and Suggestion videos. 
A short note here: anything above 40% is considered good retention, so don't be discovered if you're not racing the 90% mark. 🙂
A FEW BONUS NON-SEO TIPS TO HELP YOUR BRAND GROW YOUR YOUTUBE
Treat People as People, Not Numbers

: Always remember: viewers are people!

Quantity Matters Over Quality.

When you're starting out, it is most important to focus on the quality of videos over the quantity, especially on YouTube. Keep in mind that by quality, we don't necessarily mean high production value. Creating videos with good production is important but, particularly for building more relatable personal brands, good content is more valuable than good production. According to YouTube itself, 60% of people watch personal brand content, regardless of production.

Be Consistent

: Keep publishing content regularly. If you can, aim to publish on the same days of the week and times. This will not only help you to create a pattern that your audience can anticipate and follow, but it can also improve your YouTube rank.

Actively Engage Your Audience:

Reply to as many comments as possible. This creates a conversation and turns viewers into fans. If you reply to every comment, you can quickly double the engagement on your video. Like comments out of courtesy, heart comments that you genuinely love, and pin comments you think to add real value to the video. Not only does this build a relationship with your audience, but each of these actions sends a notification to the commetor, driving them back to your content.

Use Tools Like YouTube Premiere to Increase Engagement.

YouTube Premiere lets you watch pre-recorded videos with your audience, but comment in real time while you're watching. It's a fun and useful way to be an active part of the conversation.

YouTube has Banners Too!

Just like FB, YouTube banners are an important part of branding your business. Boring banner = boring business.

Consider creating playlists of your favorite videos.

Once you upload enough videos, create playlists of your favorite ones. Bonus benefit to playlists: The YouTube algorithm treats a new playlist like a new video, so you can absolutely get more traction through playlists.

Don't Forget about Mobile Users

: 70% of users access YouTube through mobile devices. So, keep in mind when you're creating videos that there is a high likelihood that at some point they will be watched on a mobile device. Also, be sure to keep this statistic in mind when creating thumbnails and titles.
Consider Adding Subtitles.

Not only do many people watch on their mobile, but many people watch sans sound….so subtitles are a good little additive if you can manage it.
SHARE, SHARE, SHARE.

The best way to get the word out about your new vid? Share and encourage people to like and subscribe. Share on all your socials, via email marketing, and on forums and websites like Quora and Reddit.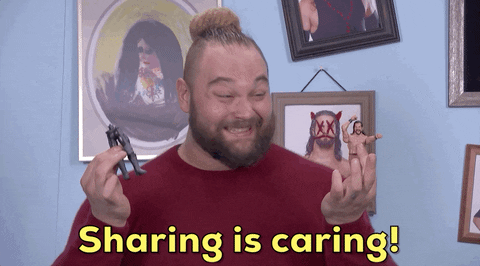 And that's it! We know, it's a little daunting…but, as we said, YouTube is well worth the investment.
And, hey, if you need a little help upping your SEO game, it just so happens we put an comprehensive SEO guide together just for that!
Want to take it one step further? We've helped several companies drastically improve their traffic, sales, and brand visibility through SEO (and other nifty marketing tools). Reach out to us for your free proposal today.