2020 is almost over.
Thank frickin' jeebus. 
Let's all collectively agree that we can make 2021 a better year. 
And we want to help you with that. 
Starting with making sure you are ready to have a kickass, continually growing presence on one of the most influential platforms for business owners: LinkedIn.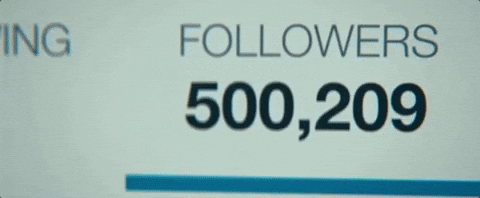 We put together a few general guidelines and best practices to prepare you for a successful year ahead. We recommend that you try to implement as many of these as you can, as soon as you can.
General Practices:
Native content is KING

: The LinkedIn algorithm values native content more than external links. That means you should

always

directly upload your video or write your article directly on LinkedIn instead of posting a link to YouTube or your Medium page….no matter how much traction those pages might be getting.

Establish Your Engagement Pods:

What the heck is that, you ask? An engagement pod refers to a group of people that offer help to one another by liking and commenting on each other's posts to boost engagement. Many likes and comments indicate strong content and significantly increase your likelihood for going viral on LinkedIn. This strategy has been proven to be very effective when used consistently.

Here

is an example of one such group to get you started.

Hot tip:

You already have a built-in engagement pod in your team. Don't forget to ask your team members to comment and like posts

immediately

after posting.

Be the first to comment

. When adding posts or links, make sure you are the first to comment. This will keep the necessary information that you want to convey at the top of your comments and let your audience know that you are open to continuing the conversation.

LinkedIn LOVES comments

. Like Facebook, if a post gets good comments, then LinkedIn will start sharing it with an extended audience so the post gets more views, engagement, and shares. It's a beautiful self-perpetuating system. This harkens back to our last point. If you want people to comment, be the first one to start the conversation.

Write text-only posts to get more engagement.

While videos or images might get you more traction on your business website or other social media platforms, well-composed text posts can go a long way on LinkedIn.

Switch your button from 'Connect' to 'Follow'.

The default button people see when they look at a LinkedIn profile is

Connect

. If you are reading this, one of your primary objectives is most likely to grow your following, so it's important to switch this button in your display settings from Connect to

Follow

. 
Now that you know some of the best general ways to approach LinkedIn, let's get into a few best practices for copywriting. And, look, you don't have to be a David Sedaris to get people's attention. As long as you are authentic, can clearly communicate your brand's personality, and use these copywriting tools, you can grow your following.
Copywriting Best Practices:
Use hooks.

Hooks are a great way to get people's attention while they are scrolling. Examples of hooks are asking questions (i.e. "Struggling with your Facebook Ads to convert?"), giving your opinion on a subject ("I think that…"/ "I don't think that"), or using intriguing 'fun fact' data ("i.e did you know 63% of people reading this are business owners?"). Not sure what 'hooks' people use these days? Try looking on websites like Quora for popular queries and write hooks that speak to the most pressing questions your customers may have.
Add a CTA (call to action) in the content.

For example, in your CTA you might promote your website, offer a free consultation for your services, or talk about the latest promotion for your business. Even something as simple as asking people to share their opinions in the comments can be an effective CTA for increasing your following.
Include enough white space.

White space can make it easier to read and understand your content. No one likes a big wall of text.
So.
Use.
The.
Space.
Use emojis and icons.

Use emojis and icons in your posts to break up text and make your post stand out in the news feed. With the rise of a more 'casual' tone in businesses in the last 5+ years, it has been common practice to use emojis. It makes your potential customers and partners feel like they can relate to you. Plus, it's a way for you to have a little bit more fun with your posts.
Now, let's dive into a few basics for social media management. It might not be exciting as copywriting practices, but it is absolutely necessary to gaining traction on your LinkedIn page.
Social Media Management Best Practices:
Use hashtags:

Using hashtags allows Linkedin users to "listen" in on topics that matter most to them. If it's frequently used or related to current events, it can go a long way toward creating better engagement. 

Find the right time to post.

The optimal time to publish content according to LinkedIn is early morning, lunchtime and early evening on Tuesdays and Thursdays. The best time? Between 10 a.m and 11 a.m every Tuesday. Here's where a little A/B testing with your followers might come in handy to figure out when they are most likely to be browsing through LinkedIn.

Respond to all of the comments on every post

. We've already explained why this is important. Now we're just drilling it into your noggin for good measure.

But don't be over-eager beaver in your commenting.

You can

keep the engagement fire burning longer if you don't respond to all comments immediately. That said, because engagement in the first hour matters, it's best to respond to

early comments

as soon as you can.

Follow up on your posts.

A

few days

after a post is made, add another comment to supplement the original post. A good way to keep track is to make a note in a spreadsheet each time you make a post. This will make it easier to see what you've posted and what you've followed up on.

….And follow up one more time to be sure.

A

few weeks

after a post, add another reply or comment that adds more value and links to content that expands on the original topic and keywords included.

Engage well with others.

Make sure you engage

with other people's content to guarantee a good level of engagement ratio. An optimal engagement ratio to grow your following is to engage with other people's content 12 times for every 1 time that you post. 

Tag people.

Tagging people

to comment, react and share the content, including influencers will organically increase your engagement.
Use SlideShare

: SlideShare is a hosting platform for professional content like presentations, infographics, docs, and videos. There are 70 million unique monthly hits on SlideShare so sharing it on your LinkedIn can be a useful way to attract more followers.
To close out, we'll give you a few pointers for avenues to explore in content creation. However, we should say that it's important to cultivate a unique and authentic presence in your content that reflects your brand. That may take a bit of trial and error. If you want more tips on creating authentic content, check out our article here.
Useful Content Creation Tactics:
Share Relatable stories.

An example of this might be "Here's my Saturday Rant…" Share your personal moments and small victories. This builds social proof for not only who you are, but what you are able to achieve. 

Share common failures in your industry and how to overcome them.

People love linear ways to overcome recurring issues.
Be the "thought provoker".

Share content that is inspirational and encouraging. Give people methods for overcoming challenges and pursuing their version of the "American Dream".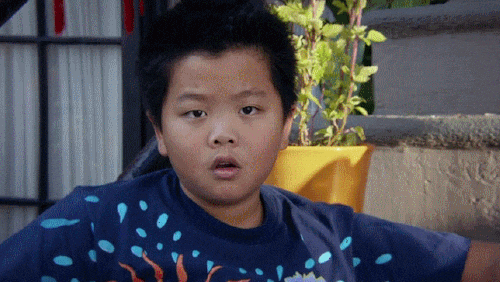 Ask open-ended questions

. Asking a question allows people to be engaged, share their ideas, and develop a relationship with you or your business.
Employ "The Ego Bait".

In other words, influencers are influencers for a reason. Tagging them can have a significant impact on your following. Appeal to them and your potential audience opens up.
Give People "The Hack".

No, this is not Covid-related (we couldn't resist). By "the hack" we mean to give people that one trick that can help them solve a common problem (i.e. "Use this One Trick to Get Rid of Spam Messages").
Don't be afraid to express a "controversial point of view".

On business….maybe not on politics (unless that's part of your brand). Expressing a controversial opinion not only gives people food for thought, but prompts them to engage for further discussion. Think about just how effective this is on personal social media. Enough said.
Consider giveaways.

People like free things. The best option is when you can give something away for free with little to no cost for you (for example, priority access to some of your services).
We hope these tricks can help you rock LinkedIn in the New Year.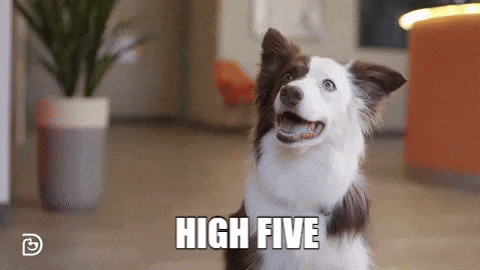 One more word to the wise: You are not alone. Hiring people who actually know what they are doing and have the record to back up their success claims on social media growth is a smart investment in your company's future. And, hey, it just so happens that's what we do.