So, you've been running social media ads and getting a big fat ol' nada for your efforts.
What's the issue?
Let's get straight to the point.
Most likely you are falling flat on your face because you are not appropriately using targeting for your ads.
Either, you are:
a)…believing you can create a kickass ad, put it out there and then run away, down a martini, cross your fingers and bam! It goes viral overnight. 
It will not. That is the definition of a pipe dream.
b)….trusting the FB or Insta Boost Button will be able to get the attention of the best audience for your product. 
The Boost Button will not do jacksh*t. Trust us, the folks behind the green curtain at FB do not know you, your brand, or product enough to find the right audience to market to. 
So, who are you? Person A or Person B? 
If you're person A, put that pipe down and get to work. There's a better way.
If you're person B, we've all been there. If it's any comfort, the FB and Insta powers-that-be may not know your business enough to target your ideal audience but the good news is that you do.
Whether you're person A or person B, you're probably new to the Social Media Ad game. As folks that have been there, done that, allow us to give you a few tips to find your best audience to target. 
We're going to divide this into businesses that don't have a solid existing customer base and businesses that do have a solid existing customer base.
BUSINESSES THAT DON'T HAVE AN EXISTING CUSTOMER BASE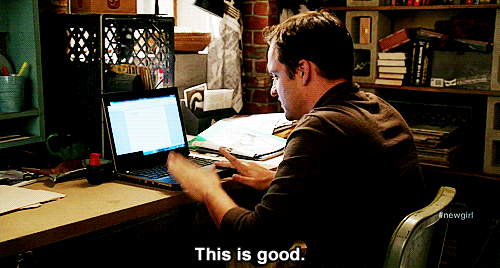 So, you're just starting out. Maybe you've had a few people buy here and there, but not enough to get a clear picture of who would be consistently buying your products.
How do you figure out the type of person that would buy your product?
Build a persona. 
Get inside the head of a person who might be interested in your products. Really outline their entire customer journey from who they are before they find your product to their actual investment in your product.
Here are some questions to ask:
What is their name?
What is their gender?
How old are they?
Are they married?
Do they have kids?
Where do they work?
What is their job title?
What are their hobbies?
Do they live in the suburbs or city?
What are their political affiliations?
What is their income?
Where do they shop?
What are their big life goals?
What is most important to them right now?
How are they dealing with the year 2020?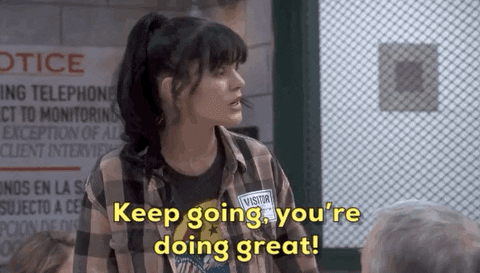 Here is an actual recent sample persona that we developed for one of our new clients 'Hollowick Candles':
"TRISH – 45 – Work from home parent in Idaho, investing in her house and family
During COVID, Trish started doing her accounting job for a tech firm from home, and then never went back to the office. She has three kids, ages 8-14, and they've all been in and using the house a lot more than ever this last year. Her husband has a stable job too (luckily!) and as they haven't been on vacation for a while, they've been investing in their house. It's been a fun project to make it nicer and throw little dinners and game nights with their kids. They've gotten some new kitchen stuff, updated their dinnerware, and gotten new curtains and such for the living room. Trish's oldest, Ramona, has loved making fancy dinner parties at home. She wants to get her some nice candles for the table as a little surprise gift. She goes to Wayfair (Food52? All Modern? Goop? Instagram? Amazon? Google? Walmart? Target? William Sonoma?) to see what they've got and finds Hollowick Home candles. She gets a few, as well as a pack of affordable votive candles. (She doesn't like the plastic fuel cells and wants real candles.) She's about to check out and is recommended some of the floating candles and grabs a box of those as well — Ramona will love them. She then googles the company to make sure they're not selling crappy stuff and is surprised to see that they're a US company and design their stuff in NY. The lamps she picked out are even hand-painted in their factory. She follows them on Instagram and sends Ramona an Insta post on different ways to use the floating candles. Later that week, they'll both post photos of the dinner table and tag HH."
Once you've built one persona, then build more. You will have multiple types of people who want to buy your product. Try to figure out who they are. For example, for our client RADIUS, we specify each ad to tailor to moms of young kids, senior citizens, people who care about environmental impact, young adults, and puppy parents. Of course, we're less generic within each of those categories, but every time we release an ad campaign, we are specifically targeting one or more of these personas and we build ads for each persona. 
After you've built personas, then it's time to create your ads. Use the specifics of each persona to build your ad.
If you don't get a lot of traction the first time, don't worry! It takes time to close the gap between who you think will like your product and who actually likes your product. Take time to test, refine, test, refine, test, refine until you've narrowed it in. 
BUSINESSES THAT DO HAVE AN EXISTING CUSTOMER BASE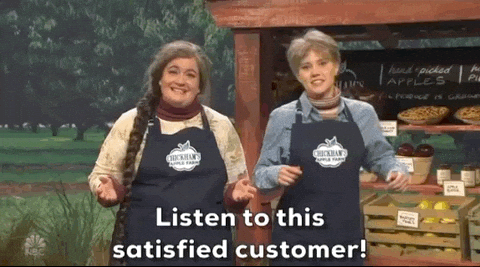 Ok, so say your business has been going for a while and you actually have a pretty large customer base.
Great! Use it.
The benefit for you is that you get to skip a lot of the guesswork. Your challenge is to compile information from your already existing audience.
Collect data from your audience on their gender, age, interests, region, marriage status, industry, job title, etc. and use it to create a lookalike audience. Basically, use what you already know about the people who buy your products, put that information into your social media ads manager, and voila!
Oh and, of course, when creating your ads, really narrow in on catering to those people you know are in your audience. You've done the legwork to build the audience who will buy your product. Make sure that you are really zeroing in on speaking to them directly with your copy, video, and graphics.
A case study for this: At Good Monster, we worked with an organic chip company called Honchos where we had to target 16 year old boys and their moms. Two very different demographics. However, by tailoring different creatives to these two groups and then using lookalike audiences and the appropriate social media platforms, we were able to have 133,341 total impressions, 36,084 total reach, and 6,500 follower increase. Not too shabby. 
Don't be afraid to push your limits

. Maybe you've spent your time pitching your Squishy Stress-Relief Squid to anxiety-addled pre-law students….but what if you could also pitch it to 5-star Michelin restaurant chefs who work 80 hours a week? Think creatively about untapped audiences. 

Let your ideal audience tell you who they are

.

At a certain point, whether you're starting from scratch with your own dreamed-up personas or creating a lookalike audience, you'll have to sit back and watch the results. You might be surprised who responds most to your ads. It might not be totally in line with what you thought it would be and

that's ok

. Don't be stubborn and try to force your audience to be what

you

want it to be. They will tell you.

Use FB Ads.

Let's be clear: For paid media, Facebook is THE MOST COST-EFFICIENT for the results. Even if you use other platforms to advertise your products, you should seriously consider investing in FB as well. 

Do a little math

.

Not sure how much to invest in each ad?

This article

from Lead Guru is a good resource for calculating what you should be spending on your Facebook Ads.

Retarget, retarget, retarget

.

If you've got someone who's shown engagement and interest, be sure to have a follow-up campaign in place to really narrow in on them. Remember the Golden Marketing Rule of 7: a potential customer must see a product an average of 7 times before taking action. Don't believe us? When was the last time you saw a product in your feed that you bought the first time you saw it?

Don't forget about capitalizing on what you already know works! If an ad has got traction in the past, take elements from that ad and revamp them in a new way. Or, if an organic post has a lot of engagement, use what you think worked from that post and put it in ad form.
Test. Repeat. Test. Repeat. Test. Repeat.

You should never be done testing. You never know what new audience you can tap. Also, be aware that who buys your products in 2020 might not buy your product in 2025. If 2020 has taught us anything, it's that the world can change quickly and your business has to be able to adapt with it. We mean, we were ever interested in bidets, but after the toilet paper fiasco earlier this year, will bidet sales be on the rise with everyone from your grandmother to a 25 year olds in Kansas? You bet your bottom.  
Alright, now it's time to get to it!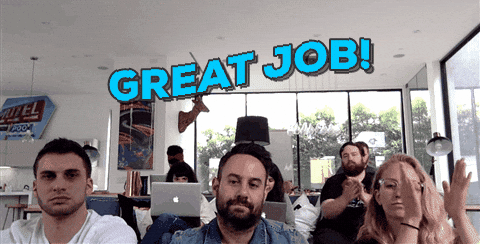 And hey, if you ever need any help, you know where to find us.