Promoting products or services online is not easy. Consumers receive online promotional content on a daily basis and, with the increasing competition, it's hard to get people's attention. 
This is where influencer marketing comes in. 
Influencer marketing is one of the most powerful tools used by marketers to reach more people, improve brand awareness, and drive sales.
But most business owners think that this has become over-saturated. So the question is, "Is influencer marketing worth it in 2020?"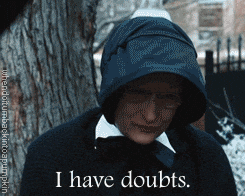 The answer to that is pretty simple, yes, it's still worth it!
By collaborating with social media personalities, you can gain huge exposure that eventually leads to more website visits and an increase in sales.
Have you bought a beauty product or kitchen gadget just because a personality you follow on Instagram uses it?
Yep, we're all guilty of doing that.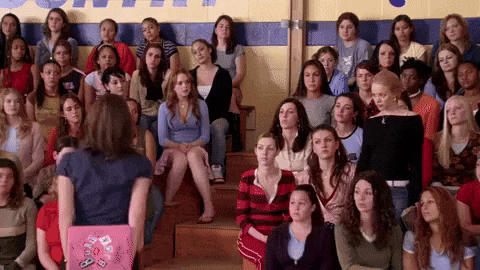 That's influencer marketing right there. It only proves that this strategy is not dead. In fact, it's very much alive. 
Of course, it will not work with just one post, it will take a while. You need to make sure that you are partnering with content creators who believe in your products and services. 
If you're new to this strategy and you're planning to run an influencer marketing campaign for your business, Good Monster has some tips to help you get started:
1. Find the right influencer
When running an influencer marketing campaign, businesses tend to focus on getting influencers that have a huge following.
We get it, you want to gain more traction by partnering with trending influencers. It's not a bad idea, but you also need to make sure that you're collaborating with someone who has content that is relevant to your brand's vision, messaging, and products.
In 2019, Good Monster helped Bad Drip with their influencer marketing campaign. The brand's goal was to increase brand engagement, sales, and website visits. 
We looked for personalities like gamers, musicians, and other influencers who are vape enthusiasts. We sent them Bad Drip products to try and asked them to run a giveaway on the platform where they have the most engagement.
Because we collaborated with the right people who believe in the brand, the number of Google searches for Bad Drip increased and more people got interested in purchasing their products.
Keep in mind that before anything else, you need to find someone who has the heart and mind of the audience you want to attract. Just like celebrities, influencers have the power to sway their followers and impact their purchase decisions.
If they love your products, then everything else will click.
Know the audience demographics of your partnered influencers. Check the interests, age group, gender, and even locations of their community to ensure that it aligns with your target market.
2. Go big with a partner
With influencer marketing, you can go with long-term partnerships or one-off engagements. Both can help you with your goals, but if you have the budget, you should be investing in getting long-term partners.
Why?
In long-term partnerships, you and the influencer both have an interest in achieving success collaboratively. Since the influencer is more inclined in understanding your brand message, the possibility of producing high-quality content is bigger.
Their audience may not buy anything the first time they hear about your brand, but if they see an influencer posting about your products or services more than once, they might get curious and purchase. 
It also allows you to have a deeper understanding of what really works for your brand, which you can apply to any future collaborations.
A great example of this is GymShark. They started out by sending some of their shirts to YouTube fitness stars who use their products and love their brand.
They build relationships with people who resonate with their business and create campaigns that are targeted for their influencers' followers.
Then, they decided to partner with up and coming fitness personalities and enthusiasts. The brand invested time into supporting them, so they both surfed the wave of internet fame together.
While these personalities are growing their own audience, you're also cultivating your community as new followers are discovering your brand. 
Although long-term partnerships require more upfront work, it can bring long-term value and ROI to your business over time. 
3. Turn your customers into your biggest influencers
Okay, maybe we're all focusing on online personalities as influencers, but did you know that your customers are your best influencers?
According to a research by AdWeek, 92% of consumers trust recommendations from other people compared to advertisements. 
While working with social media personalities works great to gain exposure, your current customers are the best people that can help expand your credibility as a brand.
They are like your walking testimonials. If they have a good experience with your products and services, there is a good possibility that they will post something about your brand online. 
And this doesn't end with online feedback, if a consumer really likes your brand, they will recommend your products through face-to-face conversations with their family, friends, colleagues, or even strangers. 
Having five hundred super loyal customers will bring more growth and revenue to your brand over a longer period of time than getting a lot of influencers.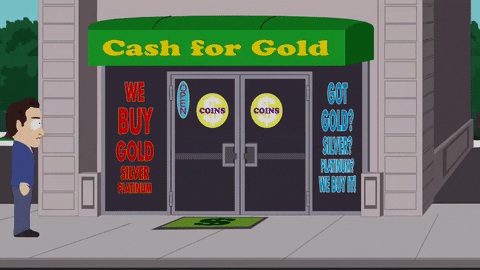 To be able to do this, you need to give them a platform where they can share their thoughts. Encourage them to post reviews, photos, videos, or feedback. 
When one of your customers posts something about your brand, let them know that you've seen it by liking, retweeting, commenting, and sharing their posts. Let them know that you're listening.
4. Prioritize content partnerships
The golden rule of influencer marketing: Do not push your products too hard. 
Never, ever tell the influencer you're working with to sell your product because consumers don't like seeing content that's too pushy. Let them do their thing.
The best thing to do is send them your products and ask them to use it just like they would in real life.
When working with influencers, your goal is to support and encourage them to develop the content that they are already creating.
Take it from Apple. Apple is partnering with a lot of tech content creators worldwide. These personalities are mainly YouTube creators who make unboxing videos and tech reviews.
Before launching any products, the brand allows these influencers to use the newest Apple gadgets before the release date. 
It's no secret that Apple has a huge following. So, most of us think that they don't need these partnerships, right? 
However, when people see social media personalities trying the new iPhone, it creates a sense of excitement and it ends up driving huge product demand. That's what you call a great content partnership. 
Consumers don't easily purchase products anymore. Before buying anything, whether it's a gadget or a makeup product, they will go to YouTube or any other social media platform to look for reviews. 
The connection between the influencers and their followers is really powerful. Internet users trust social media influencers' opinions and advice. That's exactly why you need to spend more time and effort on content. 
Want to know more about the future of influencer marketing? Watch the video below: